Choosing Bridal Florals can be fun, but what if you're not vibing with those traditional bouquet images in the florist's gallery? We jumped down the rabbit hole and collected some of the most non-traditional floral options on the internet to inspire your bridal vision.
Fan Bouquet
Far and beyond, our favorite was this unique fan bouquet by Danish floral designer Estilo Blomsterdesign. Delicate florals and pale greenery come together to create a stunningly modern look
Dried Flowers
Dried Flowers are coming into play due to their muted earthy hues, longevity and budget friendly alternative to fresh florals. Dried flowers can last up to a year before loosing their charm while fresh cut florals have a 10-12 day life expectancy. Incorporate grasses, pinecones and other non-traditional elements of nature to make your wedding come alive!
Lanterns
Let your love light the way! Rustic and elegant, lantern bouquets have a natural charm about them. These lovelies shine with vibrant fall colors and could double as small table centerpieces for your reception.
Sola Wood Flowers
Sola Flowers are created with wood shavings from the bark of balsa or tapioca trees. Each flower is hand crafted into life and is 100% natural and sustainable. With proper care these bouquets will last for years to come.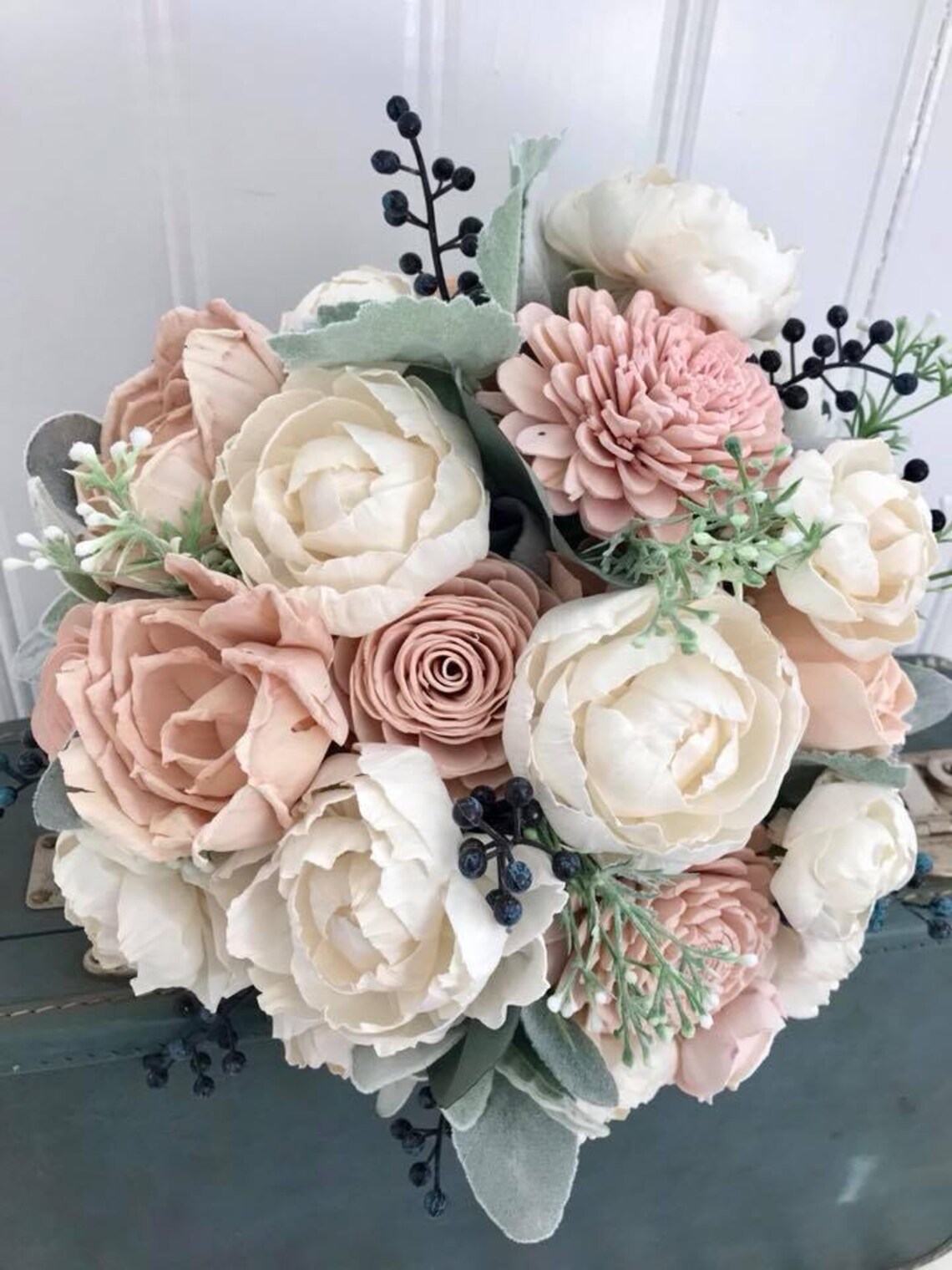 Floral Parasol
The parasol has been in use for thousands of years so it seems only natural that we would adapt them to suit our social events. Whether held by the bride or her bridesmaids they will definitely bring smiles to all. Additionally, they're just so fun to spin!
Brooch Bouquet
Possibly the bouquet with the most feels. Brooch bouquets often include pieces from the bride's family. Precious baubles worn by the bride's mother or grandmother, settle in alongside the occasional tie pin from dad or grandpa. These pieces of love are included with an assortment of vintage and modern accessories to create a one-of-a-kind treasure that will always remind you of home.