They say Necessity is the mother of Invention – and Trends are just the extroverted cousin of Invention! We are so excited about all the emerging ideas for 2021 weddings because they are so outside the box! Let us forge ahead down the exciting path of a fresh new wedding season and discover the things that lay before us!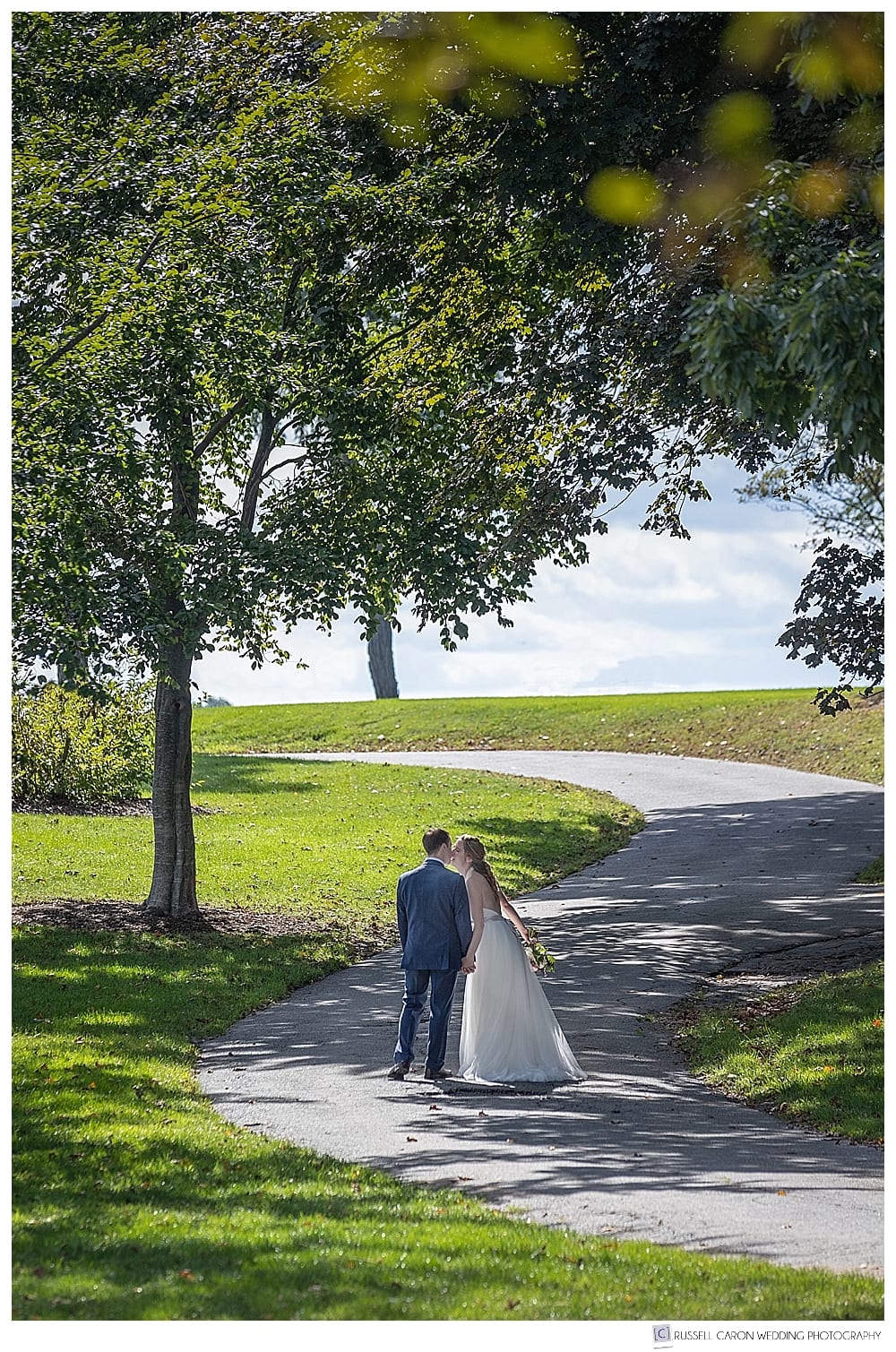 Micro Weddings
First and foremost: don't confuse a micro wedding for an elopement. Not The Same Thing. A properly executed micro wedding includes all the things you dream of in a standard traditional wedding, just on a much smaller scale. The defining attribute of a micro wedding is the guest list which includes no more than 50 individuals. The intimate size of a micro wedding allows you to use your wedding budget to its full potential. Spring for that full, lace-edged cathedral veil, the orchids you've always loved or those crab cakes from that one caterer that were to die for!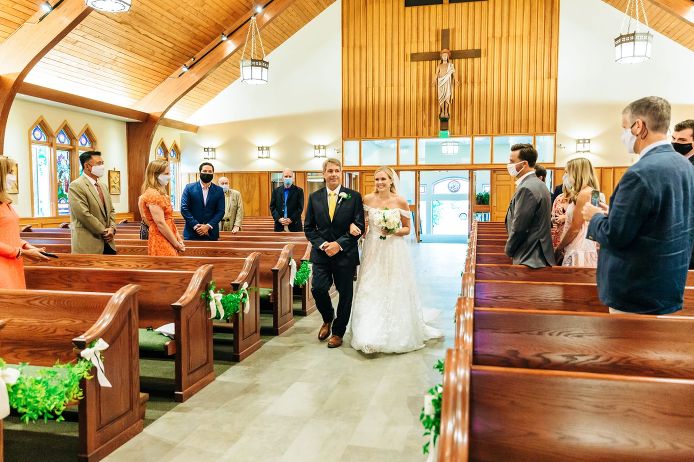 Weekday Weddings
You will be amazed at the venue choices available to you by making this one timeline adjustment! A Weekday wedding broadens the date options for your ceremony making those hard to book venues more viable. Many venues offer a mid week discount as well so make sure to ask about their weekday policies.
Welcome Bags
In the past Welcome Bags have been presented to out of town guests as a way to thank them for their travels but are making their way to the forefront as suitable gifts for all invitees. Welcome bags can include things like hand sanitizer, disposable masks, printed programs, chocolates, miniature champagne bottles, thank you notes or other assorted favors.
Tea Room or Bistro Style Receptions
Mismatched seating and strategically placed table sizes are a great way to fill a larger space while maintaining an elegant vibe. Use your imagination and mix it up. Variances in table sizes, chair styles, linens or dinnerware will come together to create an unforgettable backdrop for your celebration.
Reception Menu
Charcuterie boards are a highly popular trend that can be adapted to many reception styles. Serve your guests single-serve portions of delicious locally grown farm-to-table canapes or catered hors d'oeuvres and finger foods.
Ice Cubes. I said what I said. Ice cubes are being jazzed up with herbs, fruits, vegetables and edible flowers to add a little extra to your tables and we are over the moon for this trend! What an ingenious way to add color to your reception! Use as décor for your chilled wine or bottled water, infuse iced water with all the flavors of your garden or add them to your signature cocktail for a visual delight!
Comfort Food is becoming increasingly popular as a reception option. Think mini grilled cheese with tomato soup, tiny BLTs, french fries, yogurt parfait, warm biscuits, milk and cookies and cocoa stations.
All your friends had wonderful cakes for their weddings but you're all caked out and the thought of your own no longer excites you. Shock and amaze your guests with a Cheese Wheel Cake! Super unordinary and quite the conversation starter, decorated layers of artisan cheeses will open a world of flavors for your guests!
We would love to know what wedding trends for 2021 you are most looking forward to. Comment below and let us know your favorite new way to celebrate!